Cryptocurrencies With Investment Potential Of 100X In 2021
There Is Another World In Crypto Besides Bitcoin - Take Advantage
Angad Singh has some good picks in this article and we concur with his selections
Put in the Work and get Rewarded
Bitcoin has done more than a 1000x over the past decade. It will still grow and much faster than traditional assets like stocks but will it 100x from where it is over this year's bull run? Probably not. Altcoins; that's where the real money is. Altcoins stand for "Alternative coins". Although they are much more of a speculative bet than Bitcoin, because some of them are currently so tiny in terms of their market capitalization.

Market Capitalization is simply the total value of the cryptocurrency. So for e.g. if coin XYZ is worth $10 per coin, and there are 200,000 of these coins currently circulating, then the market capitalization of this coin is $2,000,000. The market capitalization of Bitcoin currently is around $1 trillion. This is huge, to put it into perspective, the market capitalization of Gold (cost of Gold per pound times by total pounds of gold mined) is around $11 trillion. If Bitcoin replaces Gold this cycle, which it could, then we are looking at a rough 10x in the price of Bitcoin. This is huge! But with smaller coins that are $10 million and eyeing reaching the top 50 cryptocurrencies, aka being a $1 billion coin, the gains are literally 100x. But where do you find these cryptocurrencies?
You can't find them on Binance, Kraken or Coinbase. There's a good reason for that. Investing in these cryptocurrencies is risky and these huge exchanges do not want to be associated with them.
But there's more to it. At one point Ethereum had a small market capitalization. But would you have been wrong if you invested in it when it was below $1? No, definitely not, because now we see the purpose of Ethereum with its smart contract technology; enabling ICO's and the sales of NFT's. So if you do want to make these extravagant gains in cryptocurrency, you have to venture out and take more risk. I recently wrote an article about one altcoin that I believe has the qualities to 100x here. But I got complaints from some friends that it was so difficult to buy. While this may seem like an issue; the more barriers to entry/buy the cryptocurrency, the better it is because when they come to Binance or Coinbase, they will gain sudden popularity and pump in price. So ideally, you should be aiming to get into these altcoins before they have gone "mainstream". In this article I will cover several ways to gain access to these smaller altcoins.
Note: If you are already deep into crypto you might know quite a few of these, especially the first few ones, so please skip ahead to the later sections where hopefully I can give you some suggestions that you have not heard before.
Another Note: Most of the options I will list, will require you to already have some Ethereum. There are many places you can buy Ethereum from, such as Kraken, Coinbase, Binance etc. but the best place I've learnt to do is from Swissborg. They are not paying me to do a promo for them. But I've experienced that they have the lowest fees, are completely transparent on their fees, have an easy to use mobile app and also provide interest on your crypto. You can use my link and get some free crypto: https://join.swissborg.com/r/angadNLD2.

Uniswap
If you have been participating in the DeFi hype then you will know this one. (To be honest, you really should have been but it's still not too late). Just know that with the recent influx of thousands of more users per hour, the Ethereum mainnet has a lot more traffic of transactions. Since Ethereum mining/transaction approving currently works on a bidding system, this means that the fees you will pay to get your transaction approved in time will be quite high. But if you can afford the fees, Uniswap will give you access to the most number of altcoins. Most legit altcoin projects that are on the Ethereum mainnet make sure they provide liquidity on Uniswap. So if you have some Ethereum on your wallet for fees and more Ethereum or another token to trade, Uniswap is one of the best places to get access to smaller altcoins. Hint: if you type a token's name and it doesn't show up on the Uniswap UI, simply copy the token's contract address, which you can get from Coingecko.com to Uniswap's UI and you will be able to swap your Ethereum/USDT/whatever for that altcoin's tokens.
URL for Uniswap: https://app.uniswap.org/

1inch
For certain tokens, Uniswap does not have enough liquidity to trade. In such cases 1inch is one of the best options since it aggregates several other DEX's (Decentralized exchanges), like SushiSwap, DeFi Swap, Mooniswap etc. And even if Uniswap has enough liquidity, if you are executing a large trade, (usually worth for trades upwards of $5,000), it will be worth to use 1inch if it can provide you a better rate. This is because 1inch will make sure that it does some backend magic and uses all the possible DEX combinations to give you the best trade. Note: Because 1inch will be executing several smart contracts to aggregate rates from different DEX's, the fees you will pay here will be higher than Uniswap, but for larger trades, this higher fees will be more than compensated for.
URL for 1inch: https://1inch.exchange

PancakeSwap
Once you use the previously mentioned Decentralized Exchanges, you will see the main problem with them. The fees! I've had trades where the fees were upwards of $70. This makes any trade less than $1000 not worthwhile and can certainly be off-putting for newcomers. Luckily there exists such a thing as the Binance Smart Chain. And that is the main reason why the Binance token; BNB is currently at number 3 at the time of writing this article, in terms of market capitalization. Binance Smart Chain is Binance's attempt to be compatible with the Ethereum Virtual Machine (EVM), allow smart contract technology, and thus DeFi. It has been doing quite well and contending with Ethereum for usage to some extent. The main reason for this — the fees are negligible compared to the Ethereum mainnet. The biggest Decentralized exchange on the Binance Smart Chain that works similar to Uniswap is PancakeSwap.
Note: The only difference here is that unlike Uniswap or any other Decentralized application on Ethereum, which requires ETH for transactions, with PancakeSwap you will need BNB (the native Binance token). However once you buy their token from Binance or what I prefer more: SwissBorg, then you will save a fortune on fees. Of course, you will only be able to trade altcoins that are on the Binance Smart Chain. These are fewer in number compared to Ethereum based coins but are still a long list and growing.
URL for PancakeSwap: https://pancakeswap.finance/

HoneySwap
Similar to the Binance Smart Chain, there exists another alternative to Ethereum, it's called the xDai Chain. The biggest DEX (Decentralized Exchange) to buy tokens on the xDai Chain is HoneySwap. Same concept as Binance Smart Chain; you will save on fees but have fewer options.
Hint: You can use a bridge such as this one to convert your DAI to xDAI and then be able to use apps like HoneySwap on the xDAI Chain.
URL to HoneySwap app: https://app.honeyswap.org/#/swap
Launchpads
You may have heard about all the DEX's I mentioned earlier but if so, I think the following section will provide you with much more value. If you're a veteran in this game, the next logical step would be to take advantage of all the launchpad projects that are currently available in the world of crypto. Previous to the crypto revolution, only selected, highly connected individuals, usually in the Silicon Valley, London, Singapore or Hong Kong would be able to invest in the latest upcoming technologies but the following launchpad projects change the game:

Polkastarter
Polkastarter lets users invest in IDO's (Initial DEX Offerings), which are similar to what IPO's are in the traditional finance world. Polkastarter has launched some of the most explosive launches in the past few months for altcoins like Exeedme, SuperFarm, NordFinance, MahaDAO etc. If you are serious about maximizing your crypto gains, I would strongly recommend checking Polkastarter out.
Initial investment: Although you do not need to invest anything to start participating in Polkastarter pools, it highly increases your chance to get an allocation if you invest in 3,000 Polkastarter (POLS) coins. Currently each POLS coin costs $4.90 so the total investment for this would be $14,700.
Steps to participate:
Step 1: Follow Polkastarter on Twitter and Telegram so you are aware of the new upcoming projects.
Step 2: If a new project is coming up, follow them on Twitter and Telegram until they launch their whitelisting details. Then go through their whitelisting steps to get a chance to participate. Usually these will include, retweeting something and entering a Google docs form.
Step 3: Wait. And keep checking your email. Just because you applied for the whitelisting in time, does not mean that your Ethereum address will get whitelisted. Usually Polkastarter sales are heavily oversubscribed so these projects do a lottery system to select which users to participate on.
Step 4: If you got whitelisted, take a note of when the project will go live on Polkastarter. Usually these sales are finished within 90 seconds so be prepared to be one of the first few people on their website. Also, make sure you pay a higher than average gas fee to ensure that your transaction goes through as fast as possible.
Step 5: If you were able to buy in time, then congratulations! there will be details on the Polkastarter website on when you can claim these tokens.
URL to Polkastarter: https://www.polkastarter.com/

YFDAI
Although YFDAI has only recently released its Launchpad feature, it is a project with strong fundamentals and tokenomics. Hence its price has risen so sharply recently and I predict that this will be the case for some more time since it is still a small project in terms of Market Capitalization. For these reasons, it is my favourite launchpad project on this list. Another great thing about YFDAI is that you can stake their tokens for a whopping 72% APY! on https://stake.yfdai.finance/.
Initial investment: There is no minimum investment but the more YFDAI you buy and stake, the higher your allocation will be.
Steps to participate:
Step 0: Make sure you are either staking or farming YF-DAI to be able to participate.
Step 1: Follow YFDAI on Twitter and Telegram so you are aware of the new upcoming projects.
Step 2: This is a very new platform and they are launching their first project on it now so I don't have enough of a sample size to generalize a pattern for you here but if you follow them on their Telegram, they post all the details there.
URL to YFDAI launchpad: Unknown

TrustSWAP
After YF-DAI this is my second favourite launchpad project. Although the launches on this platform have not been as explosive as the ones on Polkastarter, the huge benefit here is that the allocation for you is guaranteed and you do not need to wake up at odd hours if you live in Asia to be able to participate in a pool only to find out that your internet wasn't fast enough for the people you were competing against. Which was often the case for me. TrustSWAP instead guarantees your allocation as long as you go through certain simple steps.
Initial investment: These will depend on your SwapScore, which is a scoring mechanism the platform uses. The biggest factors in this scoring mechanism is how much of their SWAP tokens you have staked and for how long. But usually staking 3,000 tokens on: https://dashboard.trustswap.org/app/stake is enough. With the current price of $2.60 per token, this makes the minimum initial investment; $7,800.
Steps to participate:
Step 0: Make sure you are staking the SWAP tokens to raise your SwapScore.
Step 1: Follow TrustSWAP on Twitter and Telegram so you are aware of the new upcoming projects. Additionally, they do not always update on time so also check https://dashboard.trustswap.org/app/launchpads once a week to see if they have any new launchpad projects coming up.
Step 2: On the day of a launch visit the launchpad url (https://dashboard.trustswap.org/app/launchpads) and go through the KYC for the project.
Step 3: You will receive an initial airdrop of some tokens. The rest might be vested for some time and you might have to claim them periodically through: https://dashboard.trustswap.org/app/claimtokens.
URL to TrustSWAP launchpad: https://dashboard.trustswap.org/app/launchpads

Duck Dao Dime & Launchpool XYZ
These are 2 projects that I've heard a lot of good things about from 2 friends but I do not have much experience with them to guide you besides provide the urls for them for you to research on your own: https://duckdao.io/ & https://launchpool.xyz/. I apologise for that. If you however have had experience with them, please let me know in the comments below; I would love to learn more!
Ending Note:
Obviously altcoins have more risk associated to them when compared to Ethereum or Bitcoin so please DYOR (Do Your Own Research). But do not shy away from them because as I described in the intro of this article, they also have more price upside (% wise) when compared to bigger coins.
This article is for informational purposes only, it should not be considered as Financial or Legal Advice. Consult a financial professional before making any major financial decisions.
Geek Culture
Proud to geek out. Follow to join our +500K monthly readers.
Cryptocurrencies With Investment Potential Of 100X In 2021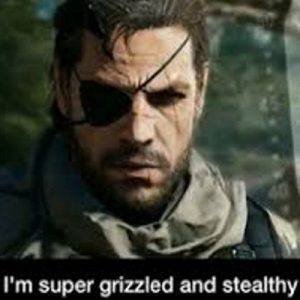 Check Out Our Crypto Privacy Site: CryptoGrizz.com