Guy At Coin Bureau Provides Complete Guide On How To Pick 100x Altcoins
The True Potential For Making 100x Gains Is in Low Cap Altcoins And How To Pick Them
We here at CryptoGrizz Trader believe that some of the biggest potentials for profit in 2021 are in Low Cap Altcoins with a good problem solving design.
You may want to watch the video several times th

🔥 TOP Crypto TIPS In My Newsletter 👉
https://guy.coinbureau.com/signup/
​
🗻 Get The Top Deals In Crypto 👉
https://guy.coinbureau.com/deals/
​
📲 Coin Bureau Insider Channel 👉
https://t.me/cbinsider
​
🐦 Follow Our Twitter 👉
https://twitter.com/coinbureau
​
~~~~~~~~~~~~~~~~~~~~~~~~~~~~~~~~ – TIMESTAMPS –
0:00
​
Intro
1:35
​
Market Cap
4:03
​
Volume
5:29
​
Exchange Listings
7:30
​
Onchain Metrics
9:25
​
Development Activity
11:20
​
Team Quality
13:25
​
Project Uniqueness
17:32
​
Community
19:15
​
Conclusion ~~~~~~~~~~~~~~~~~~~~~~~~~~~~~~~~ ⛓️ 🔗 Helpful Links & Sources 🔗 ⛓️ ► CoinMarketCap:
https://coinmarketcap.com/
​
► CoinGecko:
https://www.coingecko.com/en
​
► Into The Block:
https://intotheblock.com/
​
► Raiden Network:
https://raiden.network/
​
► Raiden Network GitHub:
https://github.com/raiden-network
​
► Alderaan Mainnet:
https://medium.com/raiden-network/ald…
​
~~~~~~~~~~~~~~~~~~~~~~~~~~~~~~~~ 📈 Market Cap 📈 This is essential for a coin to 100x. You are already starting at such a high base. Generally, I like to look at those that are below $10 million in market cap. This should give the coin enough head room to really multiply in price should it's real value be realised in the market. I usually have a lower bound of about $5 million market cap as well. It's not a hard stop as there may be a few interesting projects below this cutoff 🎚 Volume 🎚 This is an important metric as it shows just how active the trading of the coin is. It can also be a great way for you to spot coins that have artificial or abnormal volume So, for me I like to look at those coins that take about 2 to 6 days to turn over their market cap. 💻 Exchange Listings 💻 Seeing where a coin is listed is another important metric as you are, after all, going to be buying it there. You want to know that you can easily get your hands on it and liquidate when you see fit. 👨🏼‍💻 Address Activity 👨🏼‍💻 Percentage of active addresses compared to total addresses. This can give you an idea of how many people are really using the network compared to how many are just sitting with their tokens in the wallets. As you can no doubt tell, those with a very low ratio are less desirable. Another pretty neat stat that intotheblocks has is the 'Time between transactions'. This is another stat that you can use to give you an idea of just how active this blockchain is. You will also want to possibly examine the distribution of tokens on the network. Centralisation is generally not something that you want in a project as it means that whales can control the market. 💁🏼‍♂️ Dev Activity 💁🏼‍♂️ I love to dive into the GitHub repos of a project. It is perhaps one of the most transparent ways for me to ascertain development activity. One of the only ways that an altcoin can separate itself from the crowd is with impressive tech and this needs to be worked on constantly. If they link to their GitHub, then you can go over to the insights section over here and you will see the commits, code frequency and contributors. 👨‍🏫 Project Team 👨‍🏫 You should also place a large emphasis on this when initially doing your research. A team comprised of individuals who have a background in the space is really important. You should also make 100% certain that all of their information is publicly available and verifiable. It does also help to have people on board who have a business or marketing background as they can help to forge partnerships which could increase adoption and awareness. 📄 Project Specifics 📄 You have to look into the whitepaper and docs to make sure that the project has a chance of succeeding. You just have to focus on some of the most important points and whether they make sense. Some of these include: – Consensus method – Technology Stack (How is the technology Designed?) – Interoperability (Can the blockchain be used on other Chains?) – Scalability (Can it scale?) – Use cases (What is the coin going to be used for?) – Roadmap (What can you expect from Them?) 🎓 Community 🎓 How big is it and how active are the members? There are a number of simple tools that you can use to ascertain the size of the following. You can also jump into the forums / telegram to get a sense of the type of community. Is there a lot of thoughtful discussion going on? Are users genuinely interested in the technology and adoption of the network? Are they helpful welcoming to new members and do they help answer some of their questions? ~~~~~~~~~~~~~~~~~~~~~~~~~~~~~~~~ 📜 Disclaimer 📜 The information contained herein is for informational purposes only. Nothing herein shall be construed to be financial legal or tax advice. The content of this video is solely the opinions of the speaker who is not a licensed financial advisor or registered investment advisor. Trading Forex, cryptocurrencies and CFDs poses considerable risk of loss. The speaker does not guarantee any particular outcome.
#altcoin
​
#crypto
​
#ethereum
​
#crypto
​
#moon
​
#trading
​
493 Comments

Commenting publicly as CryptoGrizz
Thanks for all the suggestions guys! Some really interesting shouts. Do note though that the large or even midcap alts have a much lower chance of 100x or even 50x – although there are still some great picks. If you want to keep up to date with my portfolio be sure to signup to my mailer
https://guy.coinbureau.com/signup/
or jump in my channel for daily updates
https://t.me/cbinsider
😊
"Teach a man to fish." You are so generous with your knowledge. I've been following for months now and you've made some very smart calls. But teaching someone how to spot a potential project is something you don't see on MANY platforms. 🙏 I think you're gonna increase subs and mailing lists.
Give a man a fish feed him for a day, teach a man how to fish, feed him for a life time. Thanks Guy. Really appreciate this video
Great vid! i just needed help on how i could recreate the spreadsheet
Such great content, everyone needs to watch this before doing any investment.
I am telling you this channel is going to moon before btc go to moon, I wish I could trade Coin Bureau.
I'm about to watch this video for the 4th time. Hands down the most complete and detailed video I've seen. Thanks Guy, I'm subscribed and your newest fan.
Crying that I only found out about your channel a month ago 😪
I would say it's possible for zil .. just look at the projects they have like hg exchange
I would have given you a THOUSAND LIKES for this video if I could have! Thank you for such informative and USEFUL content. 🙏🙏🙏
Best YouTube content out there. One of the best videos you've made to date! Would love to see a video of how to keep investing while taking profit. I suck at that part. Not sure how to plan for uncertainty after profit rolls in. Side note…nicest way I've ever heard anyone say "sh*tcoin" hahaha. 🤗 <~~~ from a distance. Go Energi $NRG 😉
Exactly the video I need right now. I've got my long and medium term positions set and I'm looking for that one tiny seed that will grow up fast and strong 💪💯
Thanks again Guy you provide useful information for your viwers 👍
This is gold. Unfortunately it is not in my interest for people to be armed with clever advice on how to find the gems. Let them find the gems later! That said, good work. As for commits on Github these can and are sometimes also fluffed in order to indicate busy development where there is none. Good projects want to be transperent. They usually link their Linkdin as they want you to check. They usually give you the tools to check them out as they want to be examined and exhonourated. Good projects usually accept criticism and face any FUD head on. I'm glad you used Raiden Network as the example as that is a true gem that will allow Eth to scale. Truly undervalued. I hold Raiden and believe it will moon… one day.
Read more
Compared to 99% of the other Cryptotubers, Guy simply reeks of class. While his counterparts broadcast clickbait 4 times a day, the Bureau is supplying us with digital diamonds.
RSR. Even with this pump it's going to huge!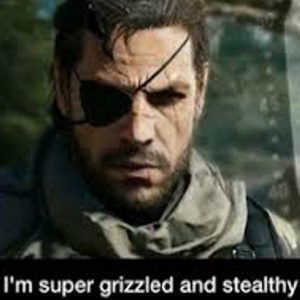 CRYPTOGRIZZ TRADER