How To Avoid New Altcoins That Will Lose Money
Information That Will Help You Avoid Losses In Altcoin Market
Guy does a masterful job (as usual) in giving us advice on what to look for when picking a new and in-development altcoin cryptocurrency

How To Avoid New Altcoins That Will Lose Money
BROUGHT TO YOU BY: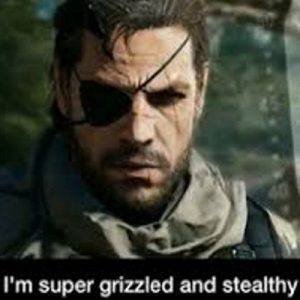 VISIT OUR OTHER SITES:
Check Out Our Crypto Privacy Site: CryptoGrizz.com
Check Out Our Crypto Trading Site: CryptoGrizzTrader.com
Check Out Our Low Cap Altcoin Site: CryptoGrizzAltcoins.com
Check Out Our Prepper Site: PrepperGrizz.com
Check Out Our Global Crypto Survival Site: GlobalCryptoSurvival.com
++++++++++++++++++++++++
618 Comments
If the team is sketchy and has experience in marketing and hype. Being able to stake isn't a legitimate use case😂 umm hex
Safemoon hits ALL of these points lmao!
Buy high, sell low. That's my strategy.
Im liking these built-in timestamps in the video player
This video is so relevant to me at the moment. TA very much
I'm sending this video to the Safemoon crowd.
"Most reputable exchanges don't want to be associated with a coin that they deem to be shit."
Your total nonchalance and softly spoken manner really make this line solid gold 🤣
I liked just by how you said shitcoin with such enthusiasm
2017 ICO boom was our "sideburns and flared trousers" moment
i just wanna say that,when i was searching videos for "gem" coins,i found a real gem "guy".
Love your work,Big fan.
great content!
There are so many "crypto gurus" out there saying that they found the "cryptogem to 10000x" that is exhausting, probably just because they bought it and need more people to buy it just to make the price rise.
I think that this video shows an efficient way to avoid shitcoins.
Let's talk shitcoins 😁
Quality content consistently and this subject has never been more relevant. These things are showing up out of the blue, pumping, dumping, and looking for a second life
This is basically about any coin with "Safe" in the name.
Could you do a video on Ampleforth? I've never seen any project like it before and the team is mostly high level engineers from companies Google, etc. Plus they have a very impressive list of investors.
You sir are a scholar and a gentleman. Thank you.
You are quickly becoming my favorite crypto YouTuber! This "Guy" is straight up and spot on.👍
Thank you for your work, I'm french and it's usually a bit hard to understand British accent, but I understand you perfectly 😊 Merci 🙏
It would be a good joke if someone makes Shitcoin and it ends up as a very good coin, shit that can be used for spmething.
How To Avoid New Altcoins That Will Lose Money