KuCoin Step By Step Tutorial
A Crypto Trading Platform With Low Cap Altcoin Listings
Yes, it is a Centralized as opposed to a Decentralized trading platform; however, the DEXs are in the rapid development stage right now and KuCoin has some very attractive features such as no KYC (at least for now)
Our thanks to Guy at Coin Bureau for another top-notch video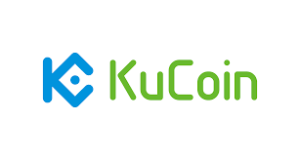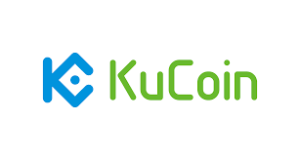 📲 Insider Info in my Socials 👉
https://guy.coinbureau.com/socials/
🛒 Kucoin Fee Discount Up To 60% 👉
https://guy.coinbureau.com/kucoin/
👕 Check Out My Merch 👉
https://store.coinbureau.com
🔥 TOP Crypto TIPS In My Newsletter 👉
https://guy.coinbureau.com/signup/
~~~~~ – TIMESTAMPS –
0:00
​ Intro
2:30
Who are Kucoin
6:34
Is an altcoin listed on Kucoin?
8:33
How to deposit fiat?
13:01
How to deposit crypto?
14:05
Kucoin fees & promos
18:37
How to trade on Kucoin?
24:05
Other Kucoin services
26:46
Final thoughts ~~~~~ 📺 Recommended Videos 📺 My intro to technical analysis:
https://www.youtube.com/watch?v=lW3eW…
Earn crypto passive income:
https://www.youtube.com/watch?v=Sqo0p…
Best crypto bots:
https://www.youtube.com/watch?v=9Hv0B…
~~~~~ ⛓️ 🔗 Useful Links 🔗 ⛓️ ► Kucoin Whitepaper:
https://cryptorating.eu/whitepapers/K…
► Hack:
https://www.coindesk.com/kucoin-ceo-s…
► Response to hack:
https://www.prnewswire.com/news-relea…
► Huobi & Seychelles regulator:
https://www.financemagnates.com/crypt…
► Coinmarketcap:
https://coinmarketcap.com
► Google Authenticator:
https://play.google.com/store/apps/de…
~~~~~ ❓ Who are Kucoin ❓ Kucoin first opened its doors to crypto traders in 2017. However, the team was experimenting with blockchain as early as 2011. The exchange is based in the Seychelles along with other crypto exchanges like Huobi and OkEx, with its main base of operations in Singapore. Kucoin also has big institutional investors too like IDG Capital and Matrix Partners. Back in late 2020, the exchange was hacked for $280 million. However, Kucoin acted quickly with deposit and withdrawals being re-enabled in a week. No user ended up losing funds due to the hack. 🤔 Is an altcoin listed on Kucoin? 🤔 To check this, you'll want to hop over to Coinmarketcap. Watch the vid to see my guide on how to check this. 💵 How to deposit fiat? 💵 Over 50 different global currencies are supported by Kucoin. Yes, you have widely recognized currencies like USD, Euros, Candian dollars, Aussie dollars and Pounds. Then you have more exotic currencies too. You can deposit on Kucoin with credit/debit cards, Mastercard, ApplePay or SEPA bank transfer. I show you exactly how to do that in the video and tell you about the 'Fast Buy' zero fee method too. ⬇️ How to deposit crypto? ⬇️ You can deposit any cryptocurrency listed on Kucoin. That's as simple as searching for the crypto you want to deposit, viewing the unique crypto wallet address and sending your coins or tokens there. 🥳 Kucoin fees & promos 🥳 Here's the deal, trading fees can add up to an awful lot over time. That is why it's so important to optimize them. There are two types of fees. The first are taker fees which are paid when you execute an order at the current market price. Maker fees are paid when you provide liquidity to the order book and set a price you want. Kucoin starts at 0.1% fees which is five times cheaper than Coinbase Pro. Those fees can be reduced by 20% by opting to pay your trading fees in KCS tokens. Further discounts are available by holding certain amounts of KCS or trading a certain amount of volume within 30 days. The exchange is also home to some tip-top promotions which offer tens of thousands of dollars worth of value. So, you are probably going to want to check those out too. 📈 How to trade on Kucoin? 📈 Watch my vid to get my full step-by-step walkthrough on that! 🌐 Other Kucoin services 🌐 Many people out there are searching for a top crypto trading bot. Kucoin offers one for free with nearly a million bots created worldwide. You can simply select your strategy, invest funds and the bot will begin trading based on your chosen strategy. It's that easy! The exchange also offers crypto lending. Here you can supply different cryptos for 7, 14 or 28 day periods and earn interest. Supply a stablecoin like USDT and you can get over 40% APY. Another major incentive to hold KCS tokens is that you get a share of 505 of the trading fees generated on the exchange. The more KCS you hold, the bigger the portion of those fees that you get. ~~~~~ 📜 Disclaimer 📜 The information contained herein is for informational purposes only. Nothing herein shall be construed to be financial legal or tax advice. The content of this video is solely the opinions of the speaker who is not a licensed financial advisor or registered investment advisor. Trading cryptocurrencies poses considerable risk of loss. The speaker does not guarantee any particular outcome.
#Kucoin
#crypto
#Bitcoin
#exchange
#trading
KuCoin Step By Step Tutorial