Prime XBT Free Registration No KYC
Protecting Your Privacy With No KYC Required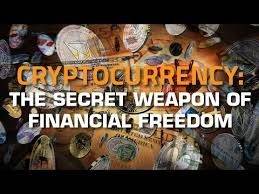 Quickstart: Register, Deposit, and make your first Trade
How to begin trading in 3 easy steps.
The registration process is quick and simple: – Go to the registration page: https://primexbt.com/id/sign-up – Choose your account credentials (Email+password), optionally provide your phone number, and agree to the Terms and Conditions – Click 'Register' – Confirm your registration by entering the 4-digit PIN code that you receive via email:

You have now successfully created an account! Next step – making a deposit.
Phone number information is optional when registering and may be used to tie your PrimeXBT account to your mobile number after we implement this feature. Additionally it will allow clients to utilize the telephone support feature (call out on request) as we plan to introduce it in the near future.
Deposit
Navigate to the Main page of your Account. Currently, there are 2 deposit options on PrimeXBT – Direct Crypto deposits and Alternative Deposits: a) Direct Crypto deposits from your personal crypto wallets to your PrimeXBT Wallets:

Choose your deposit currency

Copy your personal PrimeXBT wallet address

Paste it into the destination field on the site/wallet service from which you are sending funds (or use the provided QR code)
b) Alternative deposits allow you to Buy BTC using a credit card (fiat currencies) via our partners such as Coinify, Paxful(P2P) ,Xanpool etc., and have it transferred to your PrimeXBT wallet.
To purchase BTC, click 'Buy Bitcoin', which will bring up the alternative deposit widget

(For a step-by-step guide, see our Alternative Deposit article)
Note: Deposits require 3 block confirmations which usually takes around 40 minutes. Please note that this timeframe can vary during times of blockchain congestion.
Conversion of currencies between Wallets is not supported currently. If you wish to top up the BTC, ETH, USDT(erc20), or USDC(erc20) wallets, please deposit the required currency directly to the corresponding wallet. Any deposited currency can only be used for a Margin trading account, Turbo, Strategies and Followings denominated in the SAME currency.
For example, deposited BTC can be used to trade with a Margin trading account denominated in BTC, however it cannot be exchanged for ETH, or allocated towards Strategies/Followings/Turbo/Margin trading accounts denominated in ETH.
Once your deposit has been processed on the blockchain, it will be reflected in your Transfer history (click a corresponding Wallet on the Main page of your account to bring up Wallet info)
Making your first Trade
1) First, you will need to transfer funds from your Wallet to your Trading account. Go to Dashboard and click the green 'Fund' button:

Transfers between Wallet and Trading account are instant and free.
(alternatively you can complete this step directly in the 'Account' section of the 'Margin' page.)
2) To place an order, open the Trade interface. In the Chart widget select the pair you wish to trade and the order size (for example pair = BTC/USD, order size = 3.00):

Note: Orders can also be placed from the Watchlist widget, Dashboard widgets, or by right-clicking directly on the chart. For instructions on how to place orders click here. 3) Now, click the Red button to place a Short (sell) order, or Green button to place a Long (buy) order. This will bring up the 'New Order' window:

Here, select your desired order parameters, and click 'Send order'. Your active orders are displayed in the Orders widget.
If your order is executed it will be reflected in the Positions widget. Double-clicking an active order or position will bring up the Order or Position modification window
Prime XBT Free Registration No KYC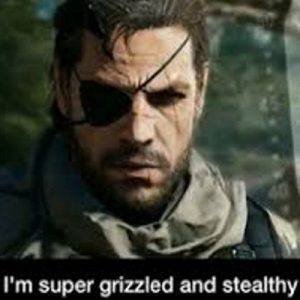 Brought To You By CryptoGrizzTrader.com